Vocational training is offered depending on the physical and mental capabilities of the person in appropriate sections.
The tailoring section was started in 1999 with only four physically challenged students. We have now trained more than 686 physically challenged people in tailoring and employed more than 50 people in our garment making unit.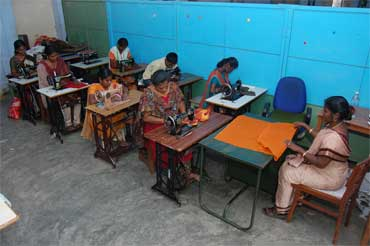 Handicrafts/Toys/Paintings
Physically challenged people are trained in making handicrafts, toys, greeting cards, paintings. So far, more than 294 people have been trained.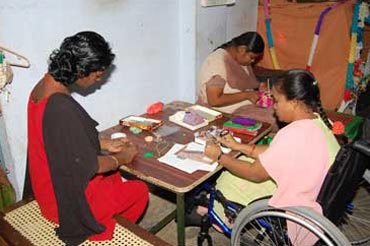 Typewriting Centre registered with Department of Technical Education, Tamil Nadu provides training to rural poor and physically challenged students to get employable skills. Due to a recent regulation of Tamil Nadu making data entry jobs in government mandatory, many data entry operator aspirants have joined our senior grade typing classes. We have trained more than 315 students so far in Junior and Senior typewriting skills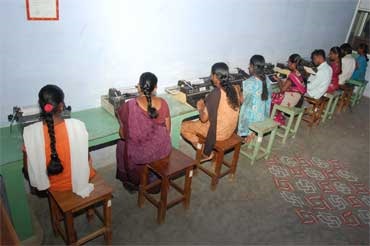 Computer / Information Technology
Amar Seva Sangam has established a 25 seater state-of-the-art computer centre with support from Infosys Foundation, Microsoft, and Cognisant technologies to provide computer education to physically challenged and rural students. We offer Diploma courses in MS office, Tally, DTP, 6 months and 1 year courses in CCA and summer courses. So far more than 1835 students have been trained and many have successfully secured employment in private, public and Government institutions.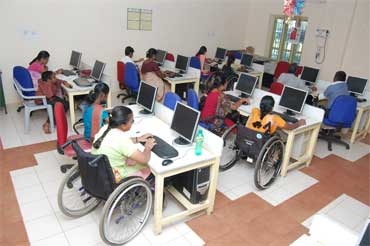 Cell phone servicing provides a huge employment opportunity with the reach of cell phone in the country. So far more than 50 people have been trained.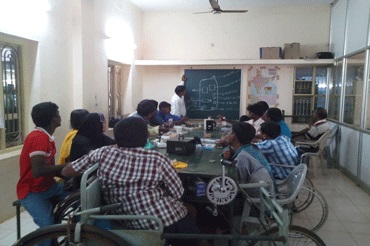 Home Appliances Servicing
Home Appliance Service Training Courses conducted for repair of Mixie, Grinder  in collaboration with MSPVL Polytechnic, Pavoorchatram under Govt. of India's Community Development through Polytechnics Scheme. So far more than 112 people have been trained by the institution.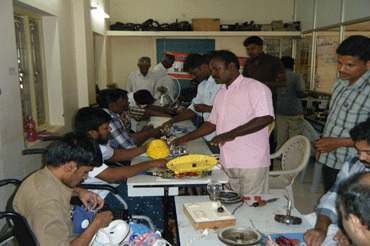 Gold Appraiser Training conducted by Amar Seva Sangam in collaboration with P.A.C. Ramaswamy Raja Polytechnic, Rajapalayam. More than 10 people have been trained in Gold appraiser training.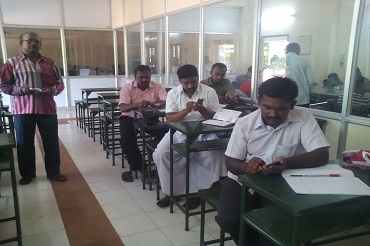 Note book making & binding section
This is another vocational diversion for our youth in-house disabled men and women to learn something which would stand them in good stead. We have been getting fairly good patronage both from the Government and private sectors. This section also generates income and employment opportunities. Funded by ICICI, SBI.