FOSTER PARENTING CARE FOR MENTALLY CHALLENGED ADULTS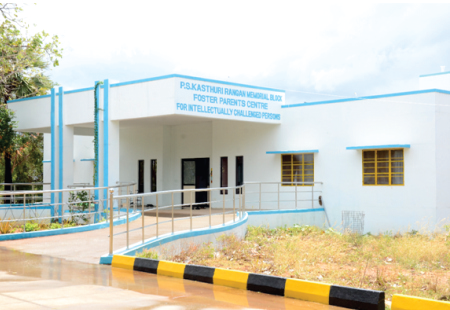 With a mission to provide a dignified and purposeful life to intellectually challenged service users, that assures their parents safe care for their wards, Amar Seva Sangam has established a Foster Care Centre where the parents, in rotation, provide life care to intellectually challenged service users.
The Centre was spearheaded by our past executive committee member, Late Sri P.S.Kasthurirangan, who worked tirelessly from concept to completion for over four years. His relentless efforts at every stage resulted in successful execution and realization of the Centre amid many challenging times during covid.
This programme provides the following benefits:
1. Family environment away from their parents
2. Meaningful occupation suiting their abilities
3. Shared responsibilities by parents in rotation
4. Care beyond the lifetime of parents
5. Inhouse rehabilitation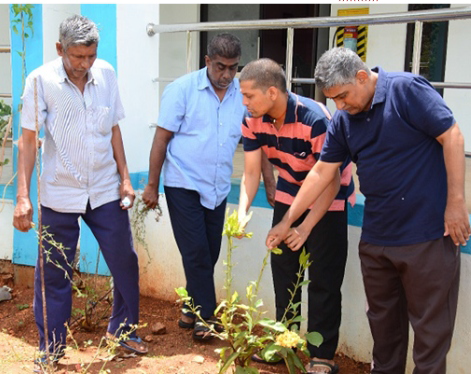 Inaugurated in June 2021, this center currently has 4 wards for residential foster parenting in the age group of 14-50 yrs. These wards are engaged in vocational training and manufacture of goods, along with 25 intellectually challenged day scholars. This center functions as follows:
Core Parent Group (CPG) members periodically rotate as foster parents to the wards to break the attachment syndrome.
Empowers mildly retarded children/adult as group leaders.
Changes the dormitory sharing composition.
A coordinator is identified from this group of foster parents, who is a qualified special educator, with vast experience in handling intellectually challenged children.
The center Lead Coordinator evaluates the current medical condition and ability of the ward, to admit them for life care and suitable vocational training.
The parents' consent and support is obtained to admit their ward to the center for this programme. They are a part of helping their ward and other such wards, build their life, beyond the parent's own lifetime.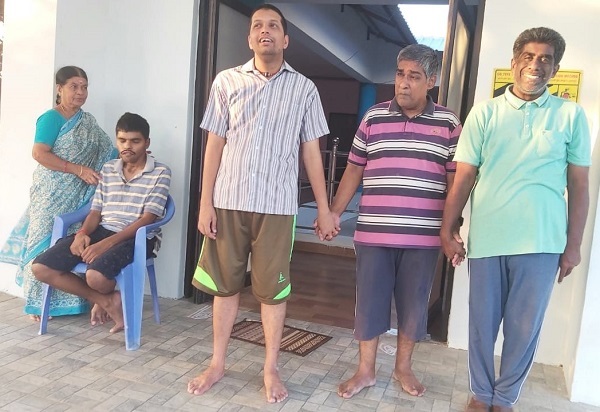 Ability of the individual is used creatively to make him an independent citizen.
Integration with their peers and others at the centre, help make the individual more progressive.
Family inclusion gets enhanced with a gainful employment.
Economic benefits provide support to family for medical and living.
The center will incur an estimated operating cost of Rs.6 lakhs per annum to take care of the rehabilitation, medical expenses and living expenses of intellectually challenged wards and foster parent.
A nominal sum is proposed to be recovered every month from each ward towards the care and support provided to them at the center. Hence, there will be a deficit to be covered, for which we seek sponsorship from well-wishers such as you.
We have structured a sponsorship scheme of Rs.9000 per month per intellectually challenged ward. We seek the support of 50 sponsors who can help us pave the way to their safe future by sustaining this initiative.
You can easily join hands with us by sponsoring to the following schemes.
Sponsor schemes
1. Sponsor Rehabilitation for one intellectually challenged ward for one month – Rs. 9000/- (US $119)