Let's Celebrate Diwali with us
Now that the COVID pandemic situation has somewhat improved, still let's celebrate this Deepavali with the same fervor as usual but with utmost care and safety.

May this Deepavali bring an end to the pandemic situation and to bring good health, wealth, happiness and prosperity to one and all in your family.  Here, in Amar Seva Sangam, all of us, particularly the children, are safe and we are now back to our normal activities, but strict care and caution. It is still a period of challenge. The blessings and support of people like you is most vital for the continued success of our programs.

All inmates of our Sangam including the Home children will pray on this auspicious day for all of your well-being. We thank you for standing like a rock behind us in supporting our social cause. We look forward to your continuous support in the years to come. We need your support for celebrating Deepavali this year, like every previous year.

Our Founder President, Sri. S.Ramakrishnan, Secretary, Sri.S.Sankara Raman, all Committee Members, Staff and Service Users join us in conveying our regards to you.

We request you to kindly visit us with your friends and relatives to see the various activities carried out in our Campus and to bless the children.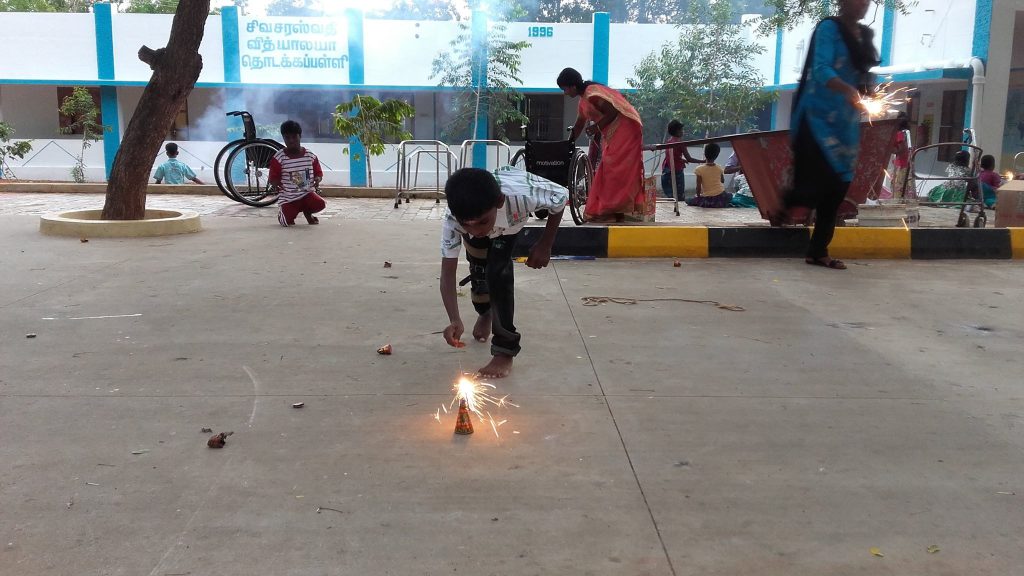 Diwali Donation Schemes
Sponsor for Diwali Special Snacks – INR 2,000
Sponsor for Dress for 20 nos. of Children – INR 10,000
Sponsor for Diwali Eco lighting & Celebration – INR 3,000