Slide
Amar Seva Sangam is an organization for empowering the Person with Disabilities for their rightful place in the society by enabling them through rehabilitation services, promoting their rights and by advocating for policies for an inclusive eco system.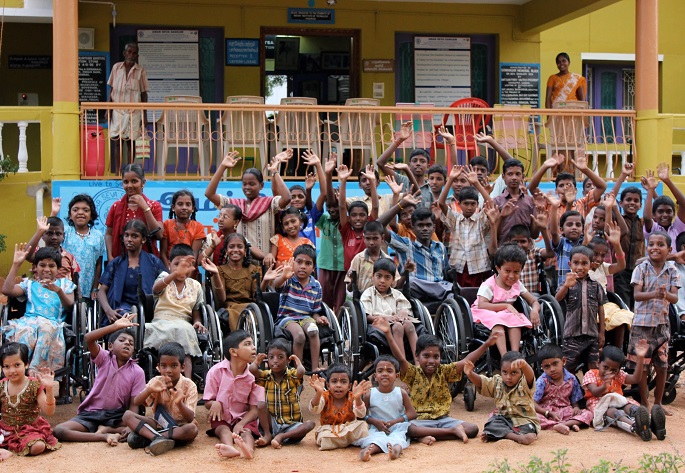 Slide
"Persons behind our success."
Sri S. Ramakrishnan, Founder President, a spinal injured person established Amar Seva in 1981. CA S. Sankara Raman, Promoter & Secretary, a wheel chair user, affected by muscular dystrophy joined him in 1992.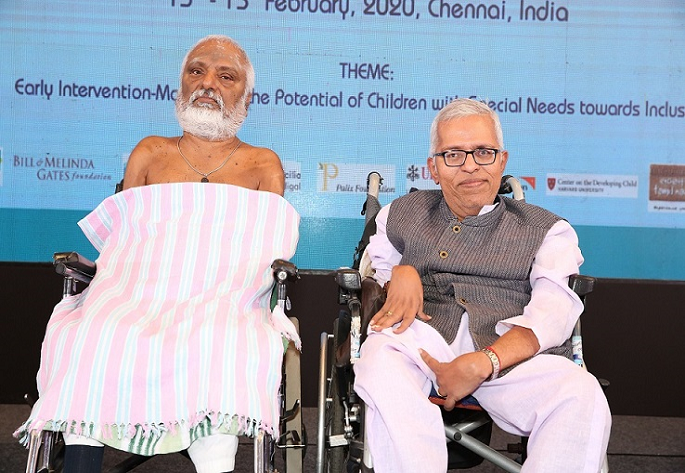 Slide
"Recognitions always motivates the people to do more"
Our Founder President Sri.S.Ramakrishnan is being conferred with "Padma Shri 2020" Award, one of the highest civilian Awards of our country for Social Work. The Award conferred by the Hon'ble President of India at ceremonial function, held at Rashtrapathi Bhawan during November 2021.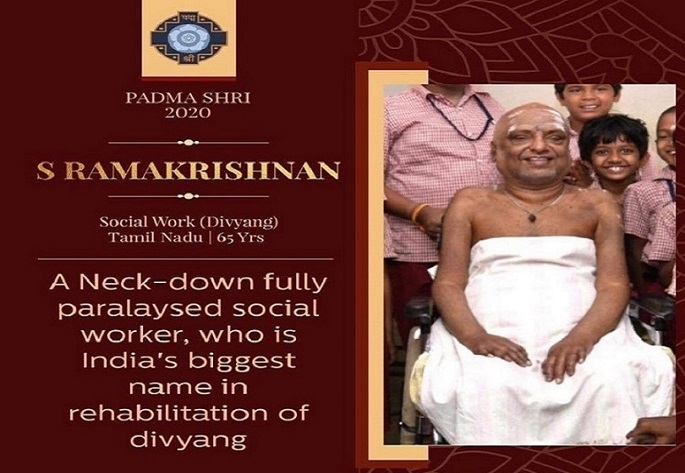 Slide
"Recognitions always make the people to do more."
Our Promoter Mr. S. Sankara Raman received Dr.Ambedkar Award for Amar Seva Sangam from our Honb'le Former President of India.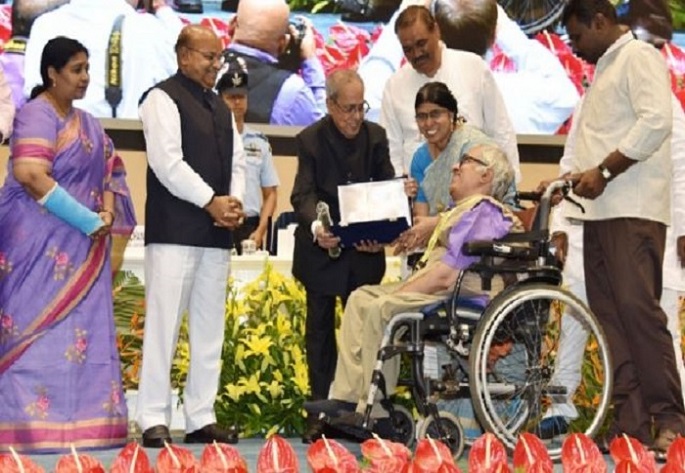 Happy Announcement -
Shortlisted for Zero Project 2024
Amar Seva Sangam
We are committed to the belief that disability is not a constraint but only a condition that can be managed.
Kids receiving Early Intervention
Children program service users
Adult program service users
SHGs of differently abled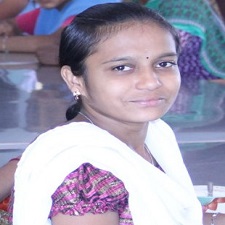 Kanakalakshmi
Wheelchair Basketball player
One of our differently abled student who studied here, went to the National & State level Wheelchair Basketball tournaments and won Gold & Silver medals.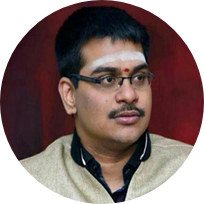 Rajeshwaran
Chartered Accountant
My rehabilitation at Amar Seva Sangam was a life-changing moment. My Role Model Mr. Sankara Raman helped me to achieve my dreams after my spinal cord injury.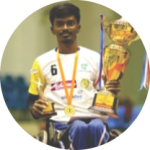 Lakshmanan
wheelchair basketball player
The first miracle that happened was when I saw the two pillars that led to my rehabilitation viz., Mr. Ramakrishnan and Mr. Sankara Raman
MAKE YOUR OWN DAY OF CHARITY
Where there is charity and wisdom, There is neither fear nor ignorance."
We make a living by what we get, But we make a life by what you give.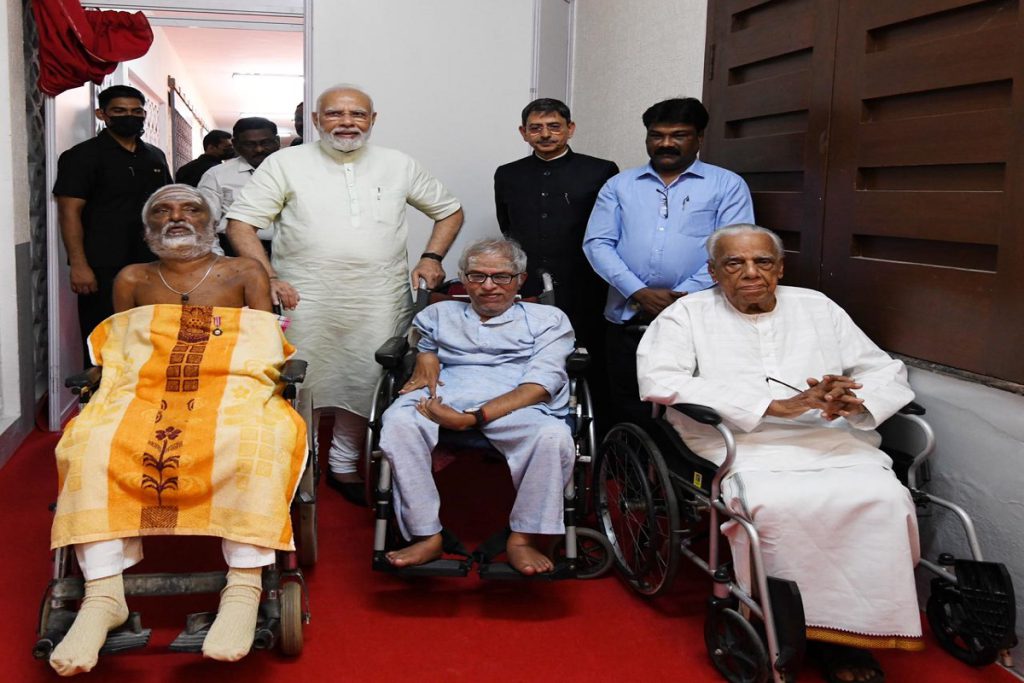 Meeting with the Prime Minister of India
On the sidelines of the Chess Olympiad, 2022 in Chennai, the Honorable Prime Minister Shri. Narendra Modi met our Founder and Secretary of Amar Seva Sangam Ayikudi (ASSA). We thank Honorable governor of Tamil Nadu Shri. R.N. Ravi for all the support.
Met the President of India Her Excellency Droupadi Murmu
We have invited Her Excellency to Amar Seva Sangam and launch our Mission One Hundred Thousand where we aim to reach 100,000 Children with Developmental Delays and Disabilities, and provide Early Intervention for them by 2030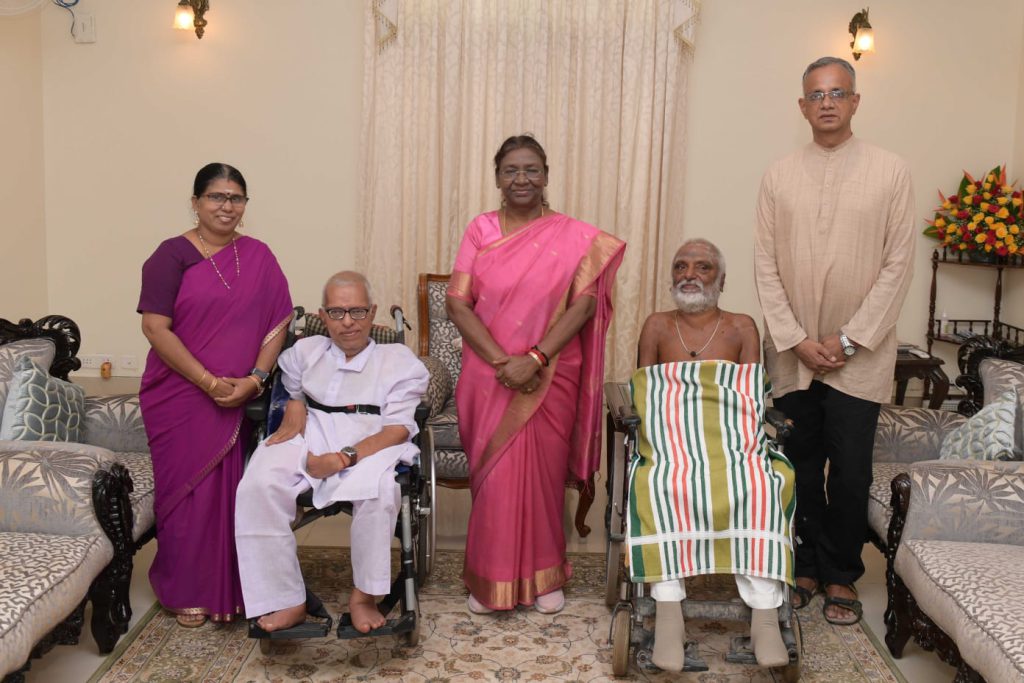 Amar Seva Sangam designed and licenses the Enabling Inclusion® app which is a high impact, family centered and community participatory model for early intervention and child rehabilitation services using the Enabling Inclusion® app for end-to-end case management and rehabilitation solutions.
A highly inspiring campus. The institute is as exemplar for dedication and sincerity. I have already mentioned about this institute in my serial 'Vaiya Thalamai Kol'. The yeoman service rendered by the Organization for the rehabilitation of differently-able people is phenomenal and no words to express my feelings. I must appreciate Thiru. Ramakrishnan and Thiru. Sankara Raman for their leadership.
Amar Seva Sangam is a unique model institution in the entire world for the dedication and total care of the persons with disabilities. Motherly care given to all kind of physically or mentally challenged children. Not only care but also transforming them to lead a normal life with joy and dignity. Proud to part of this divinely blessed service organization. India and the entire world needs many many such Amarseva.
Amar Seva Sangam is a complete institution for differently able persons, particularly for children. Service they provide is commendable. This institution can be a model for such services. I will be emphasizing all State Governments to emulate this and enforce in all such institutions in the country.
Most impressed by the commitment and dedication of all those serving and supporting this Institution. It is a privilege to be a well wisher of the Institution. Our prayers are with all those seeking and receiving the support and help from Amar Seva Sangam.